The Cathedral of Saint Vitus stands high above the city of Prague. It took nearly 600 years to build, but has a unified look.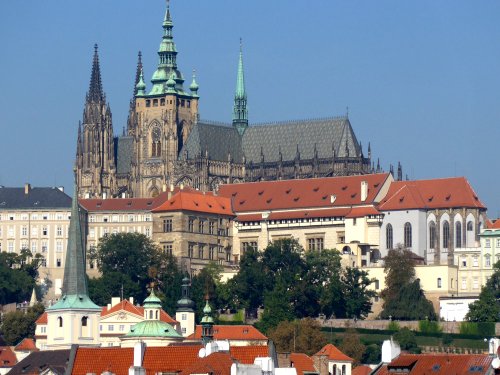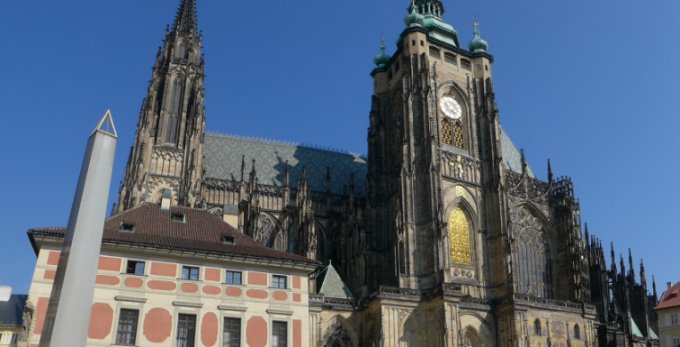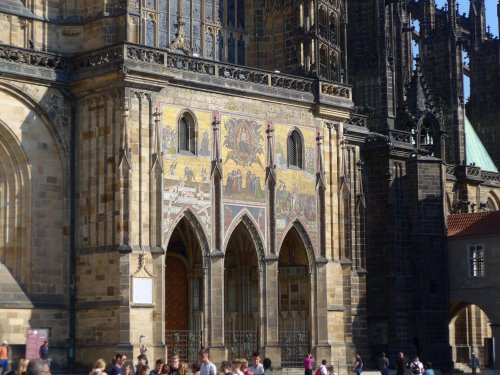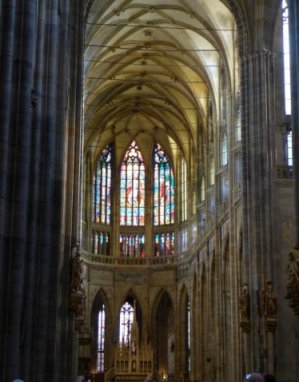 There is plenty to see on a visit, but I'm going to focus on three saints associated with the cathedral.



St Wenceslaus


The chapel and shrine of Wenceslaus I, Duke of Bohemia, (907 – 935) is a truly wonderful part of the cathedral.


Although he was canonised and is now the patron saint of the Czech Republic, he was not a king, despite the popular song. He was given the title posthumously. His reputation for good works lives on. Here is an extract from the Chronicle of Cosmas of Prague c 1119:


'No one doubts that, rising every night from his noble bed, with bare feet and only one chamberlain, he went around to God's churches and gave alms generously to widows, orphans, those in prison and afflicted by every difficulty, so much so that he was considered, not a prince, but the father of all the wretched.'


As a young man, Wenceslaus was murdered by his evil brother; he was immediately regarded as a saint and martyr.
<![if !supportLineBreakNewLine]>
<![endif]>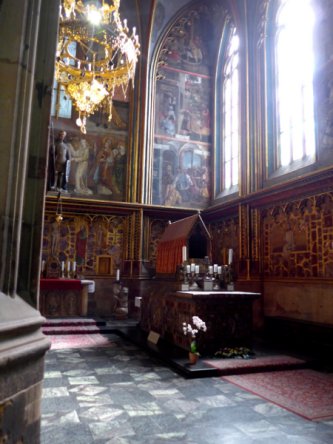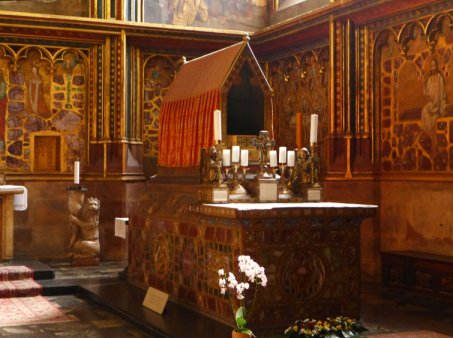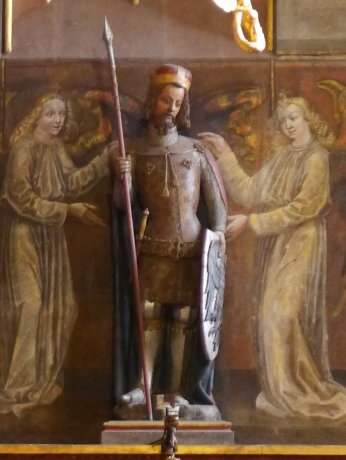 St John of Nepomuk (1345 – 1393) was a senior churchman in Prague. He was martyred by being thrown into the Vltava river on the orders of King Wenceslaus – not the good one in the tomb above, but Wenceslaus 4th (1361 – 1419). So why was he martyred?
The generally accepted version is a disagreement over the appointment of an Abbot. This was the time of the papal schism. The king supported the Avignon popes, while St John took the side of the popes of Rome. A more scandalous version says that John was the confessor of the wife of Wenceslaus, Sofia of Bavaria. The king suspected that she had a lover and demanded that John revealed what she had confessed, but he refused to reveal it.
The place of his martyrdom is marked on the Charles Bridge across the Vltava with a statue. His tomb in the cathedral is a splendidly over-the-top affair by the sculptor Fischer von Erlach.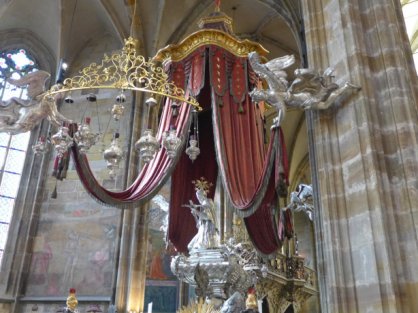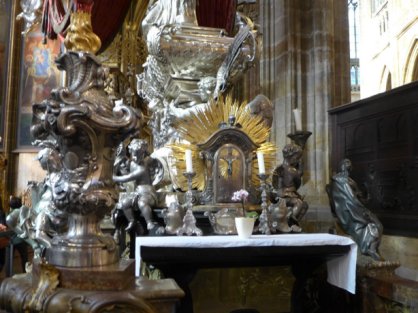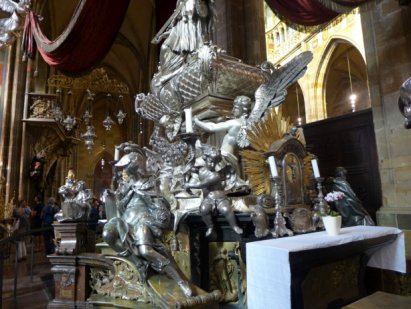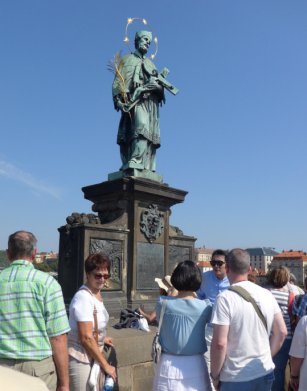 Finally, the dedicatee of the cathedral, St Vitus.
He is said to be a child victim of the Diocletian persecutions, martyred in 303. Stories of his life and martyrdom are at best legendary and at worst totally muddled. However, the veneration of Vitus spread rapidly, and his supposed relics ended up in St Denis in Paris in 756. They later ended up in a German abbey, and the cult continued to spread. In 925 King Henry of Germany presented the bones of Vitus's hand to Wenceslaus (yes, the good one) and they still remain in the treasury of St Vitus Cathedral.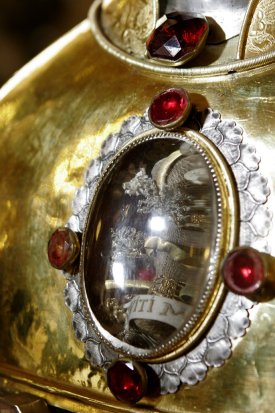 Reliquary of St Vitus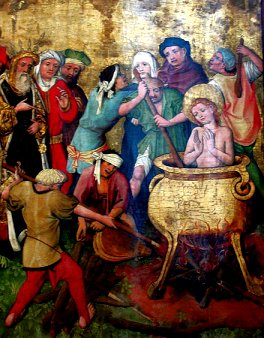 Martyrdom of St Vitus. (Anonymous, 15th century)