Bakewell church

Bakewell is probably best known for its tasty baking, and we have certainly sampled that. But the church is not to be missed. It is of Saxon origin, founded around 980. The present church was started in 1280, and has been much altered since. Outside the church are two splendid Saxon crosses, and in the porch is a wonderful collection of Saxon carvings, found during nineteenth century restoration.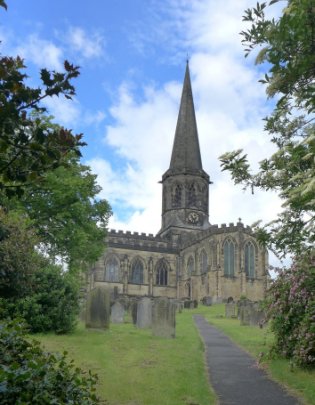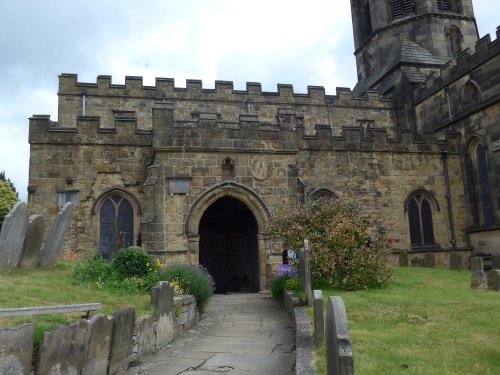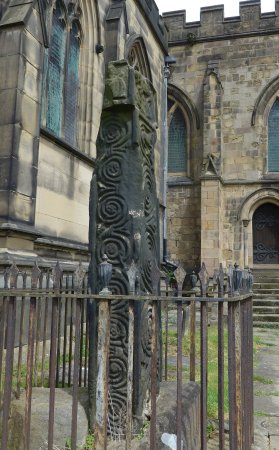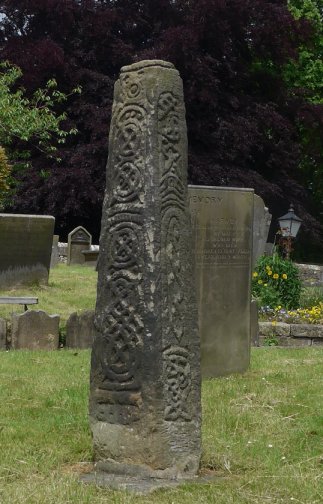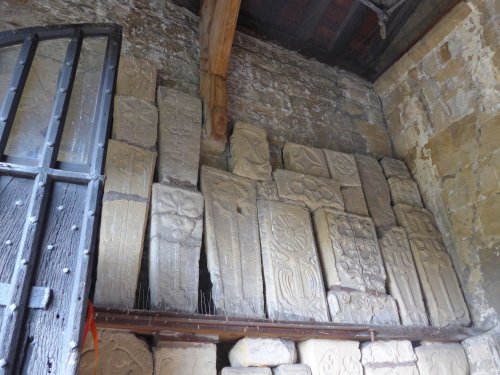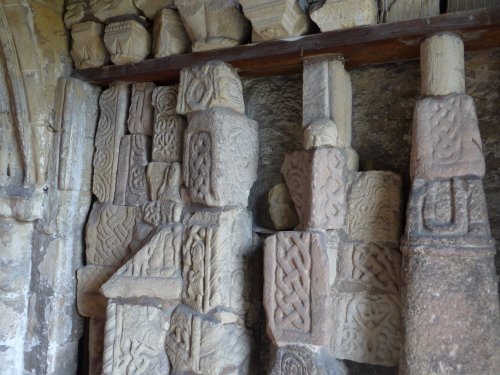 The interior of the church contains a number of monuments worthy of a place in a cathedral. Many of them commemorate the Vernon family of Haddon Hall.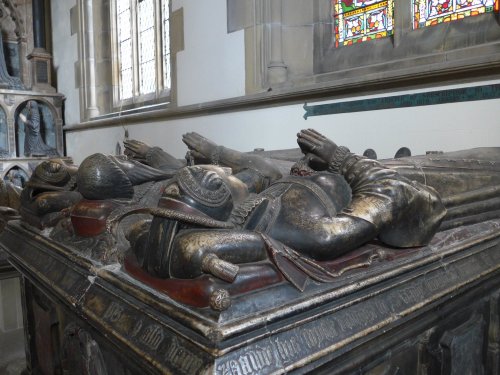 Sir George Vernon and his two wives.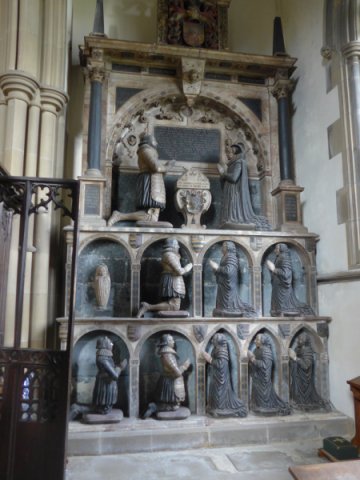 Unusually for me, it was a modern work of sculpture that caught my eye; a series of carvings of the Stations of the Cross, most unusual for an Anglican church. They are clearly influenced by Eric Gill, but there was no clue as the the sculptor. An email to the very helpful rector solved the problem: Peter Foster.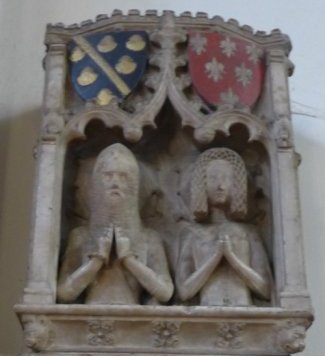 Monument to Godfrey and Avena de Foljambe, 1376. Godfrey was Lord Chief Justice of Ireland.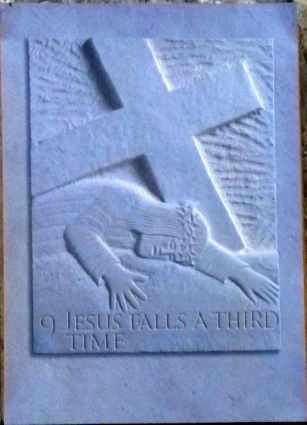 Art in context index
Home page - enjoy the site